Yesterday was International End Violence Against Women Day.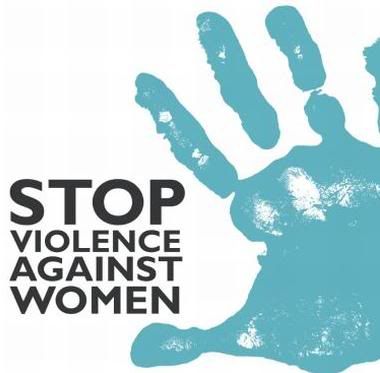 Following our coverage of the trial of the Sheffield man who raped his daughters over 25 years comes the news he was found guilty and sentenced to life. His minimum sentence (before good behaviour) is 19.5 years. (There is a lack of clarity about this in the news reports with some reporting 25 life sentences to run concurrently but the minimum term remains the same). Seems pretty pitiful to me – after all it's less than the number of years of abuse he inflicted on one daughter, let alone two.
But what also worries me is the way the reporting focuses on the physical abuse sharing by the son in the family, rather than the sexual abuse experienced only by the daughters. It's basically saying that, despite the trial being for rape, it's the violence we should worry about – not the nineteen pregnancies he inflicted on his daughters, not the repeated rapes and sexual assaults. It simply reinforces that rape is only "real" if accompanied by violence and if the woman is a virgin (the abuse started at 8 and 10 years old). It has however prompted an independent investigation into why nothing happened earlier to stop the abuse despite the family being known to social services.
The Joseph Rowntree Foundation has research on time and income poor families and, despite the oddly gender neutral language, points out that:
Around half (between 42 and 56 per cent, depending on the poverty definition used) of lone parents are not in a position to generate sufficient income to be above an income poverty line while still meeting basic obligations (for example, to ensure their children are looked after, by themselves or someone else), however long or hard they work.

It is interesting to compare the actual distribution of free time within couples to the free time each partner could have, if responsibilities were allocated equally (while keeping constant each partner's paid work hours). Analysis along these lines suggests that two-thirds (64 per cent) of women in couples have less free time than they would have on a gender-neutral allocation of responsibilities.

Women who work longer paid work hours are at greater risk than women who work shorter hours of having less free time than they would have on a gender-neutral allocation of responsibilities, Conversely, men who work longer paid work hours are more likely than men who work shorter hours to have more free time than they would have on a gender-netural allocation of responsibilities.

From JRF
And there are reports that most student nurses have to take second jobs to cope financially with the debt that studying leaves them with.
Meanwhile some good news – a planned anti-trans protest in by the Westboro Baptist Church (yes that's the one run by Fred Phelps of the "God Hates Fags" campaigns) was overwhelmed by local support for trangendered mayor Stu Rasmussen. And a Miami Dade judge has struck down Florida's anti-gay adoption laws as unconstitutional citing that:
that sexual orientation is not a predictor of a person's ability to parent. Sexual orientation no more leads to psychiatric disorders, alcohol and substance abuse, relationship instability, a lower life expectancy or sexual disorders than race, gender, socioeconomic class or any other demographic characteristic. The most important factor in ensuring a well-adjusted child is the quality of parenting

From Miami Herald"
Following the news here that Harriet Harman had asked members of the WI to help challenge adverts which may be supporting trafficking of women for sexual purposes, Lucy Mangan at the Guardian has decided to launch a rather patronising, stereotyping attack on the WI calling them "women with more time and vigour at their disposal than can be fully deployed in jam-making and blanket-stitching", "sturdily brassiered women sailing, stately as galleons" and then being asked to help stop the Iraq war by organising "a giant tombola in Basra with a secret top prize. As the final ticket is drawn, the prize will be revealed to be a Hercules airlift". Perhaps, Ms Mangan, you could stop being vicious about other women and start campaigning for women's rights which would be a much better use of your words and your privilege as a writer for a national, broadsheet newspaper. If you'd have considered writing a column on trafficking and how we can all take part in stopping it then, maybe, you'd be making a difference. Meanwhile those wanting to help can join their local WI if they take on the suggestions of Harriet Harman or donate/contribute in other ways at the Coalition to End Trafficking in Women, Anti-Slavery, The Truth Isn't Sexy, ECPAT Ending Child Exploitation through trafficking, The Helen Bamber Foundation or (in the US) Not For Sale
And nominations are open for FemWatch II